How to Get Your C-Suite to Buy-In to the Customer Experience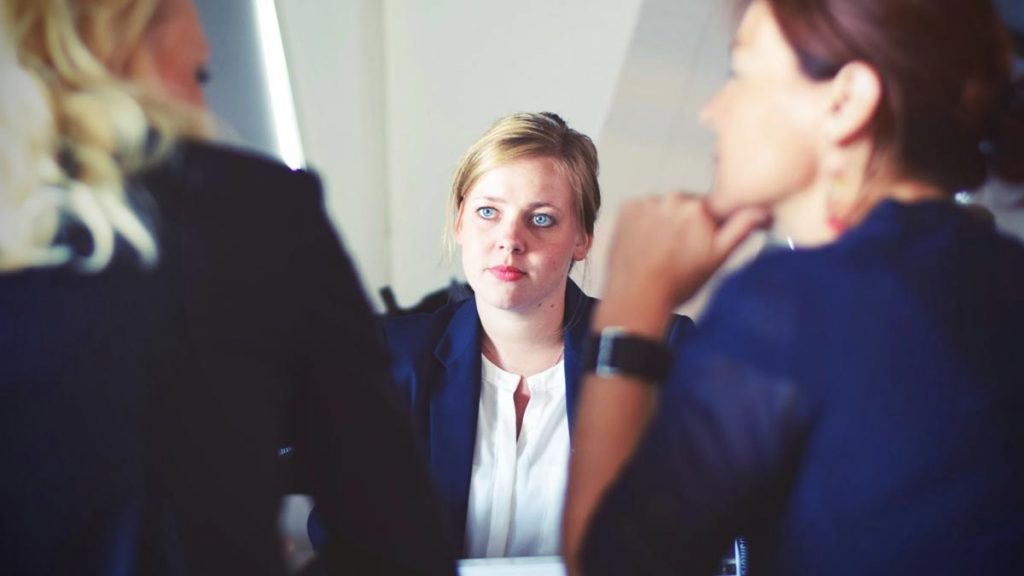 Customer Experience (CX) has now become one of the primary competitive advantages on which many companies strive to gain the upper hand in their industry.
This philosophy of customer centricity is continuously gaining ground. Just a few weeks ago, "Make Experience Your Business" was the motto for Day 1 of the 2017 Adobe Summit. The keynote speech on that day was entirely focused on how organizations need to make the Customer Experience their primary mission.
Adobe also hosted a Think Tank on this topic during which they invited several key executives from various industries to share their views on this topic (you can view a recording of this session on Facebook on the Adobe Experience Cloud page). There were many great opinions that were shared during this session, including the following that stood out to me:
"If everybody is an experience company, that inherently means the CEO, your C-Suite, has to buy-in to your company being an experience company." — Jay Schneider, SVP Digital, Royal Caribbean Cruises

"[Becoming an experience business] starts top-down. It starts with a strategy that's driven from the top that permeates the organization… and never using technology as an excuse to replace experience." – Jordan Kretchmer, GM Adobe LiveFyre & Adobe Social, Adobe

"Experience is every single person's responsibility within the organization." – Rana June, CEO, Lightwave
As summarized in these quotes, it's one thing to say that you want your organization to improve your customers' experience, but it's quite another to put it in practice. This requires your entire organization to put all its ducks in order and make sure this common goal is the driving force behind the decisions they make moving forward.
But first, depending on how your organization is structured, there is a major obstacle that many of you may face as you try to get this buy-in: organizational silos. According to a recent study by Econsultancy, 40% of companies admit to working in silos where they don't receive the support of other departments when trying to improve the Customer Experience. Additionally, 30% of respondents confirmed that they design and measure their customer experience on a channel-by-channel basis (vs. taking a broader strategic approach).
To break down these silos and instill this mindset of "Customer Experience first" throughout your organization, you first need to get buy-in from the very top of your organization – the C-Suite. Your organization's CMO, CRO, CIO, CFO, and perhaps most importantly, the CEO – all need to be on board for this to work. What they say, goes in their respective departments.
So how do you get this buy-in from each member of your C-Suite? The following cheat sheet should help you get your foot in the door and start having this important conversation with these crucial stakeholders:
The CMO (Chief Marketing Officer)

Also Known As
The Customer Experience Visionary
Why you need their buy-in
According to the Digital Clarity Group, the CMO will bring a strong creative and strategic vision to the table, generating more momentum for the initiative overall.
How to get their buy-in
Show them that a stellar customer experience is essential to their goals of outreach, engagement and retention.
Send them this key stat
According to Econsultancy, 89% of consumers cite customer experience as a critical loyalty builder.
The CRO (Chief Revenue Officer)

Also Known As
The Salesman Extraordinaire
Why you need their buy-in
The CRO and their team is constantly conversing with customers, and therefore has significant clout over the customer experience.
How to get their buy-in
Demonstrate how the customer experience will help them reach their sales targets.
Send them this key stat
According to the Temkin Group, 86% of those who rated their customer experience as excellent were likely to repurchase from that company (vs. 13% who had very poor experiences), and 77% were likely to recommend the company (vs. 7% who had very poor experiences).
The CIO (Chief Information Officer)

Also Known As
The Tech Gateway
Why you need their buy-in
The CIO ensures you have the infrastructure in place to handle the efforts you want to undertake to improve the customer experience.
How to get their buy-in
Convince them that Customer Experience is the new competitive battleground, meaning that there is a lot of potential for technological innovation.
Send them this key stat
According to research by Deloitte, CIOs from High-Performing Companies (HPC) generally focus on customer experience as a competitive differentiator more than their peers, with 66% of CIOs at HPCs ensuring that IT is focused on delivering a seamless/integrated customer experience (vs. 43% of CIOs at other companies).
The CFO (Chief Financial Officer)

Also Known As
The Bottom Line
Why you need their buy-in
The CFO may understand the clamor surrounding a new customer experience initiative, but they won't be likely to lay down the necessary funding unless they can link the strategy to bottom-line results.
How to get their buy-in
Making a strong point for the business benefits of customer experience will allow them to connect the dots to Return on Investment (ROI) and long-term growth.
Send them this key stat
According to a Forbes article looking at "The Revenue Impact of Customer Experience, 2015" report by Forrester, a one-point gain in their Customer Experience Index can be worth more than a $60 million increase in revenue. A CX leaders gain is a CX laggard's loss (and potentially a very expensive one).
The CEO (Chief Executive Officer)

Also Known As
The Shot-Caller
Why you need their buy-in
Quite simply – Whatever they say, goes.
How to get their buy-in
Convince them that providing an optimal Customer Experience reflects positively on your brand and will help the organization long-term.
Send them this key stat
According to a study by Watermark Consulting, Customer Experience leaders outperformed the broader market, and experienced a return of 35 points higher than the S&P 500 index. In comparison, CX laggards saw a return that was 45 points lower than the broader market.
The importance of customer feedback in getting buy-in
Now, while this cheat sheet should at least help you at least start the important "We need to optimize Customer Experience" discussion, there is one thing that should strike a chord every time with your CMO, CRO, CIO, CFO or CEO: what your own customers have to say. The power of leveraging your own customers' feedback during these discussions can't be understated.
Tying this feedback to specific aspects of your Customer Experience is crucial to better understand what works, what doesn't and what needs to be improved. Make sure you select the Voice of the Customer (VoC) provider that's right for you to obtain the data you need to get each member of your C-Suite on board with optimizing your Customer Experience.
This article was originally published on iperceptions.com, and written by Duff Anderson, Co-founder of iperceptions.