3 Skills Every Director of Customer Experience Needs to Succeed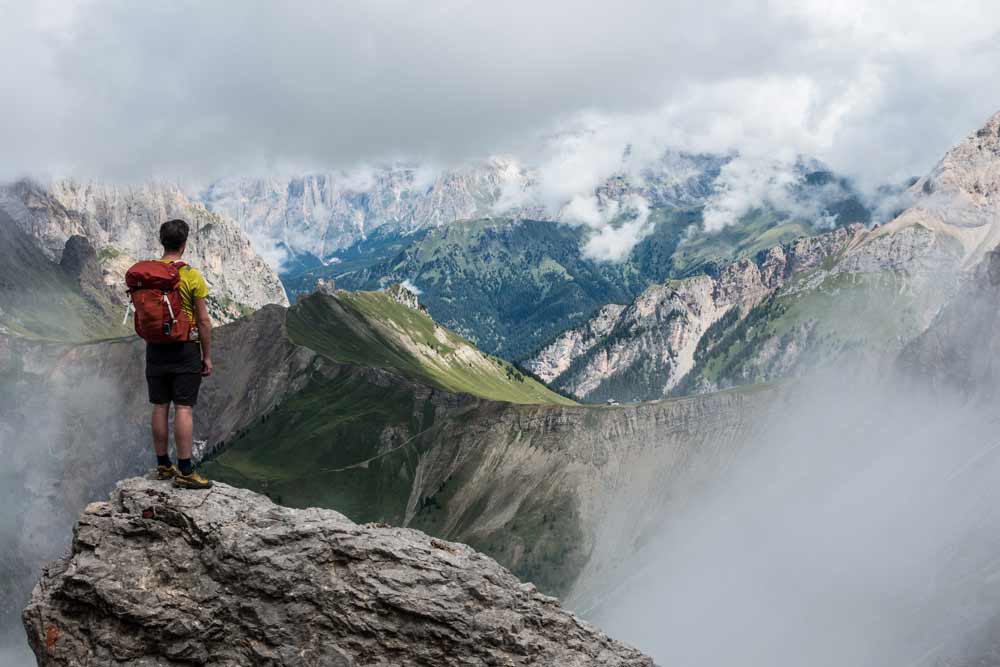 Today's consumers are not only becoming empowered by technology, but they also have more options than ever before. As a result, brands must adapt to this new business paradigm, and fast.
Consumers' expectations are seemingly skyrocketing, with Salesforce reporting that 66% of customers are saying it takes more for a company to impress them with new products and services than ever before. And, like any other major business strategy, a Customer Experience initiative needs strong leadership to be brought to fruition.
That's why so many brands are appointing directors of Customer Experience to lead the charge and orchestrate a game plan that addresses this important aspect of modern business.
But what makes for an exceptional Director of Customer Experience (CX)? What are the qualities and capabilities that one would need to effectively develop and execute a winning CX strategy and navigate in this fast-paced arena? To offer some guidance, here are the three most important skills to look for – and to cultivate – in a Director of Customer Experience.  
An aptitude for technology
The modern Customer Experience is built on digital foundations, with an ever-changing array of tools and technologies that are constantly pushing the envelope of innovation. The marketing technology landscape is consistently evolving, and with it more ways for brands to expand their customer experience efforts.
Nowadays, a Director of Customer Experience must be well-versed in the art and science of today's marketing technologies if they are to successfully execute their initiatives. With Gartner reporting that over 20% of marketing budgets is now being allocated to marketing technologies, a Director of CX is expected to adopt and adapt new technologies to maximize their impact on the customer experience.
As Scott Brinker explained in his blog chiefmartec.com,
"Marketing technology is not just about making existing processes more efficient. It's the interface by which marketing sees and touches the digital world. Your choice of marketing software – and how you use it – will shape the experiences you deliver to prospects and customers."
Econsultancy and SAP Customer Experience highlighted in their report, The Customer Data Imperative, how critical it is to invest in marketing technology to capture and analyze insights about customers, showing this to be a very common behavior among customer experience leaders, compared to their mainstream counterparts. In other words:
What separates CX leaders from the rest is the ability to effectively leverage marketing technologies to create personal, relevant and engaging customer experiences. 
As such, this is a mentality that a Director of Customer Experience should embody to increase their chances of being successful.
Driven by data
With the emergence of the digital era, data-driven marketing has come to the forefront. Marketers are increasingly relying on data to measure ROI, create more engaging content and personalize the experience. Of course, gathering information is not enough – leaders must form and launch a plan of action if change is to occur.
In their 2018 Digital Trends in Retail report, Econsultancy and Adobe found that 69% of retailers cited improving data analysis capabilities as a very important factor in delivering a great CX. This highlights how leading companies are increasingly embracing a more 'data-led mindset'. Not to mention, Gartner also predicts that more than 40% of all data analytics projects will relate to an aspect of customer experience by 2020.
A Director of Customer Experience would benefit not only from employing a data-driven approach in their decision-making process, but also being well-versed in data analytics.
This means knowing the ins and outs of the CX they are managing – where are its strengths? What are the glaring weaknesses that can potentially drag down the CX, and why? With 70% of companies that deliver 'exceptional customer experience' leveraging customer feedback as part of their efforts, it will also be beneficial to consider the voice of the customer when considering their next steps.
All in all, superior Directors of Customer Experience require both the technological and business acumen to coordinate their efforts and turn their CX data into action to improve it.
The right Customer Experience (CX) team
Faced with something with as large of a scope and scale as a CX initiative, a Director of Customer Experience cannot go it alone – champions across business units must be appointed to enlighten the entire organization to the importance of these objectives and generate momentum across departments. Influencers from the sales team to the contact center should be able to spark change and progress.
It is definitely helpful to have the C-Suite champion the CX efforts, though champions don't necessarily always need to be a part of senior leadership either. According to a report by SAS and Harvard Business Review, "A coordinated approach to customer experience management – and one that is built from the ground up – is more likely to take root."
A great CX director needs to identify individuals who are in touch with the demands and expectations of the modern consumer, and who can influence those around them.
This can mean enlisting individuals who will help break down silos inside the organization and encourage discussions and clearly communicate findings amongst key stakeholders in order to help implement a coordinated effort that is crucial to the health of the overall customer experience.
With a strong and committed team of customer experience champions working across the organization, the gears will be in motion for significant change.
Customer Experience Management (CEM) is a need-to-have in an increasingly customer-centric world. As a result, the position of director of CX is becoming more sought after. This requires a person who can put on many hats to better understand what their customers want, and someone who can hone their skills in the three areas mentioned above to be effective in their role.
Get the right tools for the job. Schedule a demo of Astute's end-to-end CX platform today.
This article was originally published on iperceptions.com.