Social Media Analytics: How to Just Say No to Vanity Metrics!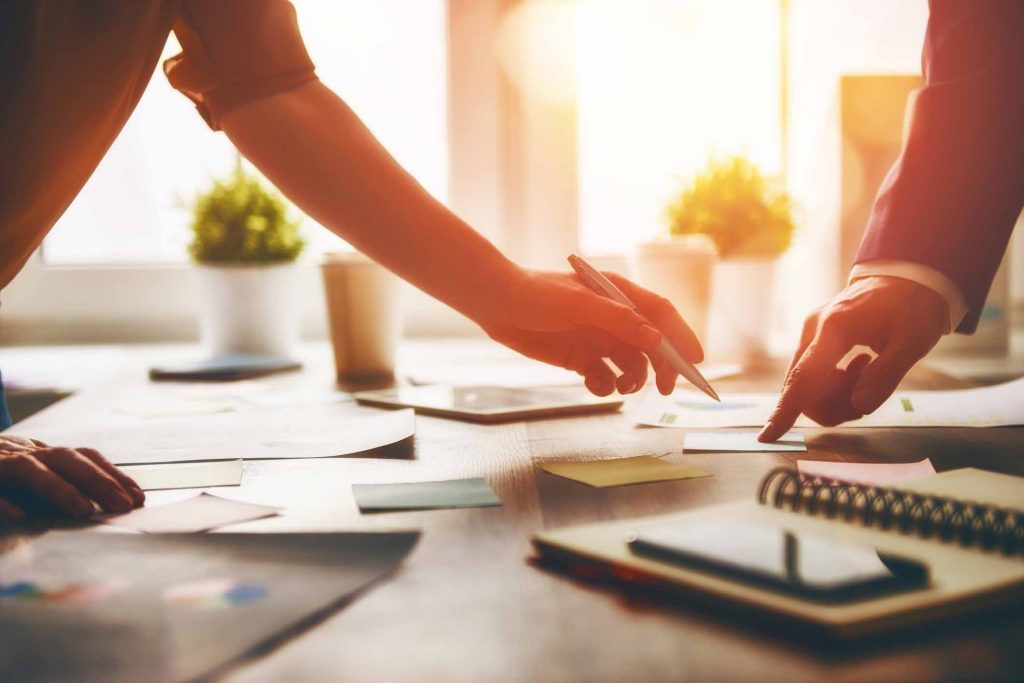 [Estimated read time: 7 minutes]
Does just the mention of social media analytics make you curl up in a ball under your desk? You're not alone. The available metrics are seemingly infinite, but many do nothing more than give you a big number to show your boss (we're looking at you, impressions—the very definition of a vanity metric!).
The first thing to remember is that it's pointless to track a metric if it isn't actionable. It might make for a pretty spreadsheet, but if it can't help you improve some your social media strategy or tactics, it's not worth your time. With that in mind, read on for a list of valuable metrics and advice on using them to your advantage.
Your Audience
Before worrying about anything else, you need to know your audience. When you have a deeper understanding of who you're talking to, you can adjust your messaging, content type (video, image, etc.), even the time of day you post. More importantly, you can determine if you're reaching the right audience in the first place—are they the target market for your product/service, or do you need to rethink your social strategy?
How Big Is Your Audience? (Reach)
Audience size in a vacuum is definitely a vanity metric, but it becomes useful if you keep track of your growth over time so you can see any anomalies that might require action. For example, if you see consistent growth of 3.0-3.5% each month for a year, and then have three months with an increase of only 0.2%, you should take a closer look to see if your engagement rate has changed.
In addition, it can be helpful to compare your audience size to your competitors' and to industry benchmarks.
Who Is Your Audience? (Demographics)
This aspect of social media analytics is often forgotten, but it's critical to ensuring you're reaching the right consumers with the right messaging. Take a look at the gender, age, income, geography, etc., to get a clear picture of your typical audience member.
What Does Your Audience Like? (Affinities)
The bad news is that your product/service isn't the only thing your audience cares about. The good news is that you can use their other interests to tweak your messaging, adjust your social advertising strategy, or even inform new product development.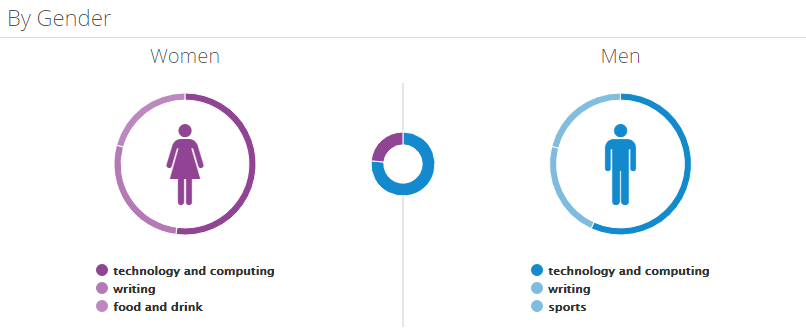 Who Are Your VIPs? (Influencers)
Which of your audience members has the biggest audience themselves and could therefore help you spread your message the widest? Or, to look at it differently, who is admired or trusted by your target audience, or has the most pull? Once you identify these key consumers, you should start regularly engaging with them at a one-to-one level.
What You're Saying
You put a lot of effort into researching, brainstorming, and creating new posts, but if you're not taking a deeper look at the results of that work, it could all be for nothing.

How Are Consumers Interacting with Your Posts? (Engagement Rate)
Engagement is typically seen as any action taken on a post. A few years ago, Avinash Kaushik broke engagement down into three types:
How many people are commenting on your posts?

How many people are sharing/retweeting your posts?

How many people are liking/favoriting/+1-ing your posts?
Engagement rates can be one of the dreaded vanity metrics that everyone tracks because they think they're supposed to. But if you take it a step further and look at your rates by topic, content type, and social platform, you'll gain valuable insights into how your messaging is resonating with your audience.
How Quickly Do You Reply to Consumers? (Response Rate)
Response rate is often overlooked in social media analytics, even though it plays a significant role in customer satisfaction and retention: Over one-fourth of consumers say they'd stop doing business with a company that ignored them on social media, yet 55% of requests for service go unacknowledged. Similarly, although 88% of consumers are less likely to buy from companies that ignore complaints on the channel, 58% of those who have tweeted about a bad experience never received a reply, and 21% of brands rarely or never respond to negative posts.
In addition to tracking rate of response, you should also pay attention to your speed of response. Convince and Convert found that 42% of consumers seeking social customer service expect a response within one hour, and 32% actually expect you to reply within 30 minutes.
In fact, in order to attain Facebook's "Very responsive to messages" badge on your brand page, you must achieve a 90% response rate and an average response time of 15 minutes over a seven-day period.
What Consumers Are Saying
Even more important than what you're saying is what consumers are saying. For all of the metrics discussed in this section, it's critical to look at not just what's being said directly to you (posts on your Facebook page, tweets you're tagged in, etc.), but also what's being said about you.
What Are Consumers Talking About? (Topics)
You should be tracking any posts that refer to your company or brand name, your products/services, your campaign-related hashtags, and your competitors. Ideally you'll have access to a social listening tool that also analyzes consumers' posts to uncover related topics.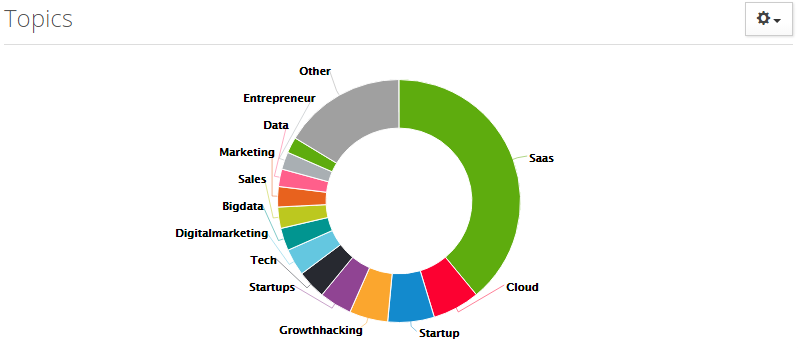 Where Are Consumers Talking? (Platforms/Review Sites/Community Forums)
Smart social listening software can discover posts not just on the platforms where you're posting (e.g., Facebook, Twitter, etc.), but also anywhere else on the web that consumers are talking about the topics you're tracking. In addition to making sure you don't miss a single post (because, as previously mentioned, responsiveness is tied to satisfaction), this capability can show you where you're missing opportunities to share content and engage proactively. For example, if you see regular activity related to your products on Pinterest, you should create a Pinterest profile and start posting and communicating with influencers.
How Do Consumers Feel About You? (Sentiment/Emotions)
An overall sentiment rating can't help you adjust your strategies, but when you look at it by topic, you get actionable information. Knowing that 90% of the posts using your campaign hashtag are negative tells you that you need to make some immediate changes or pause the campaign completely. However, if 90% are positive, you can feel confident about increasing your social ad spend.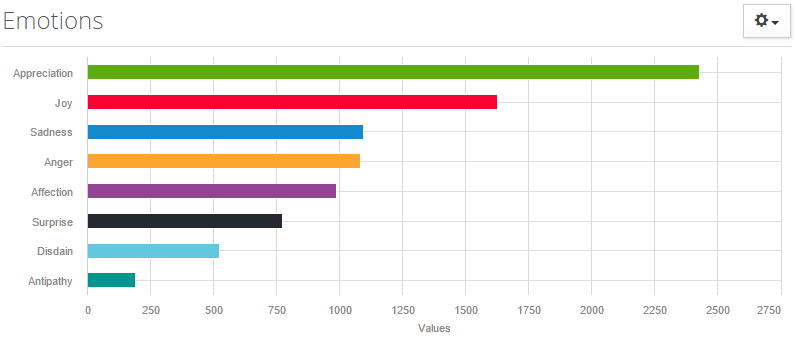 How Do You Stack Up Against Your Competitors? (Share of Voice)
To put it simply, are consumers talking more about you or about your competitors? The biggest reason to track share of voice is to encourage you to increase your share of voice. In other words, when you see that you're performing worse compared to a competitor, it can push you to investigate why. What are they doing better and how can you emulate (and ultimately beat) them? Share of voice can also give you a broad-stroke measurement of the effectiveness of a campaign, if you track the metric before, during, and after launch.

What Impact Are You Having?
This category of analytics is arguably the most crucial. After all, if you don't know if all your hard work is moving the bottom line, then what's the point of tracking any social metrics at all?
Social marketing can add value in multiple ways, depending on the goals you've set, but we've chosen to focus on two of the most widespread indicators.
How Many Consumers Are Visiting Your Website? (Traffic)
You can track traffic in two ways. The easiest is to look at link clicks when analyzing engagement. Clicks are often lumped in with the overall engagement rate—which does make sense—but it's an interesting number to look at on its own. It can tell you what content is so interesting that it compels someone to want to learn more, it can help you hone your "teaser" messaging, and it's a simple way to see the impact your social media program is having.
The second way, which can be more informative, is to look at traffic from the website side, usually through Google Analytics or another web analytics tool. These tools provide a wealth of data that can help you improve your posts, content types, and so on.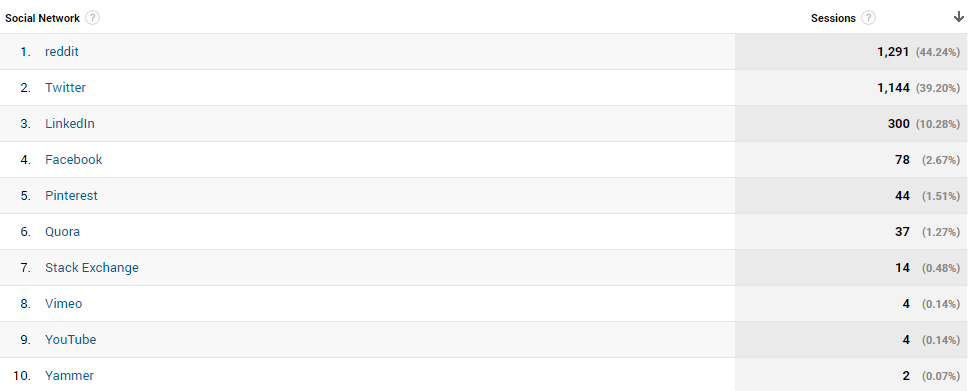 How Many Consumers Are Taking a Specified Action? (Conversion Rate)
Finally, if possible, you should look at whether your social marketing is leading to conversions (which usually means ecommerce sales, but could also refer to form completion or contact of some sort). Again, you'll probably have to dig into web analytics to track this metric, and you may need to work with your website or ecommerce administrator. Depending on your established social media goals, it may not be worth the extra effort, but it could give you some powerful insights.
Putting It All Together
Astute Social not only gives you real-time graphic representations of these analytics, but also takes it to the next level. Literally. With Social, you can combine metrics to gain truly actionable insights that can help you inform product innovations, identify potential product issues or PR crises, and predict market behavior. To learn more, take a quick tour of Astute Social and request a personalized product demo.
Related Content