When Bots Reach Their Limit: The 4 Rules of Intelligent Escalation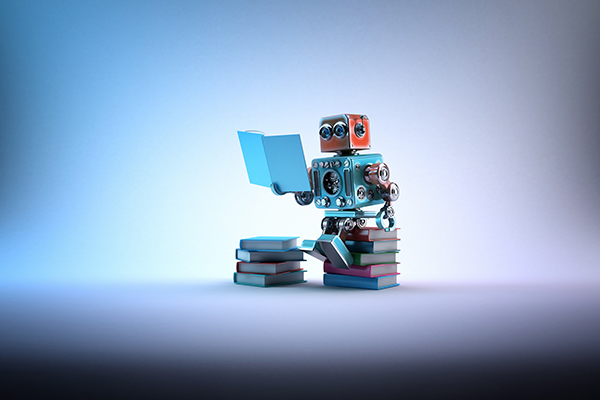 [Estimated read time: 4 minutes]
Bots are ideal for providing personalized self-service, and in most cases, they can handle whatever the customer throws at them. But they will still encounter situations that require nuance and analytical thinking beyond their capabilities. That's when they call in a human. To maintain the exceptional experience the customer has enjoyed so far, though, that escalation needs to be done intelligently.
Why You Should Care
Before we get to the rules of implementing intelligent escalation, let's talk about why it matters in the first place. What's in it for you, and for your customers?
Lower customer churn: When you engage customers proactively, you increase satisfaction and retention rates.
Better brand advocacy: If you can defuse frustrated customers before they become angry, you'll stop them from taking their complaints to public channels like social media. And if you can go a step further and turn frustration into satisfaction, you'll earn loyal, vocal supporters.
Increased conversions and upsells: Intelligent escalation identifies high value customers based on purchase history and cart contents and helps you offer advice and promotions to influence the sale.
Now that you understand the value, here are the 4 rules of intelligent escalation:
1. Always look at the data
Personalized self-service involves lots and lots of data. Don't throw it out the window just because you're moving the customer to a new channel. Instead use it to tailor the escalation options you offer each customer. For example:
Defuse a potential problem. Use natural language processing (NLP) technology to detect sentiment, and move frustrated or angry customers to the top of the queue. 
Handle complex requests. Flag topics that need the expertise and decision-making skills of a live agent, such as product issues, access to sensitive data, and repeated questions about the same topic.
Prioritize your best customers. Look at purchase history, loyalty program membership, and even current cart contents to identify conversion and upsell opportunities.
Don't promise too much. Technology that interfaces with your CRM will ensure that agents are available before escalation is offered to a customer. Never invite a customer to chat and then force them to wait!
2. React Proactively
An oxymoron, right? Not really, because what you're doing is proactively engaging the customer by reacting to specific flags and patterns in the data collected by your self-service bot. Forrester gives some examples that should trigger escalation to a live agent:
Asks for live chat or telephone

Has asked a question several times

Indicates in a feedback survey that they weren't satisfied with the answer

Is in a preferred segment

Asks a question that is too complicated for a virtual agent

Uses language that indicates frustration or distress

Threatens complaints on another channel (e.g., the word "Twitter")

Triggers business rules (e.g., "I want to buy an expensive/complex product.")
The criteria you set up can help you can identify customers who are at a crossroads. Maybe they're deciding between making a purchase and abandoning a cart, or are on the verge of switching to a competitor because of a product or service issue.
If you step in at the exact right moment with a proactive offer to connect them to a live agent, you can—as Forrester analyst Brendan Witcher puts it—save the sale and the customer's loyalty.

3. Choose the most appropriate agent
Continue the personalized experience by routing each interaction to an agent who's equipped with the right training, experience, and technology to handle it successfully.

When you line up your agents' capabilities with customers' individual needs, you'll see increased retention and sales.
For example:
Divert an angry customer to an agent with experience turning negative interactions around

Send a known product issue to an agent who was briefed on the subject

Assign a customer with a high value cart to an agent with sales training
You can make the experience even more enjoyable and effective by using a CRM with agent guidance that customizes recommended next steps based on the customer's history and current context. 
4. Make the transition seamless
Customers hate repeating their story when they move channels, so always pass detailed information about the self-service interaction from the bot to the live agent, including a complete transcript of the conversation.

Intelligent escalation technology keeps the CRM updated in real-time to allow a live agent to pick up where the bot left off, without any friction. And if you're using an advanced CRM, your agents can see that context alongside purchase history, customer details, and previous interactions from across every channel—all on a single screen.
How Astute Can Help
Astute Solutions' smart software allows customers to quickly and seamlessly transition to talking with a live agent who has the skills to address their needs and the context to pick up where self-service left off. Learn more.