How to Provide Excellent Customer Service Over the Phone
Telephony is still a crucial piece of the customer service experience, and consumers expect the channel to provide all the benefits of digital, despite its limitations.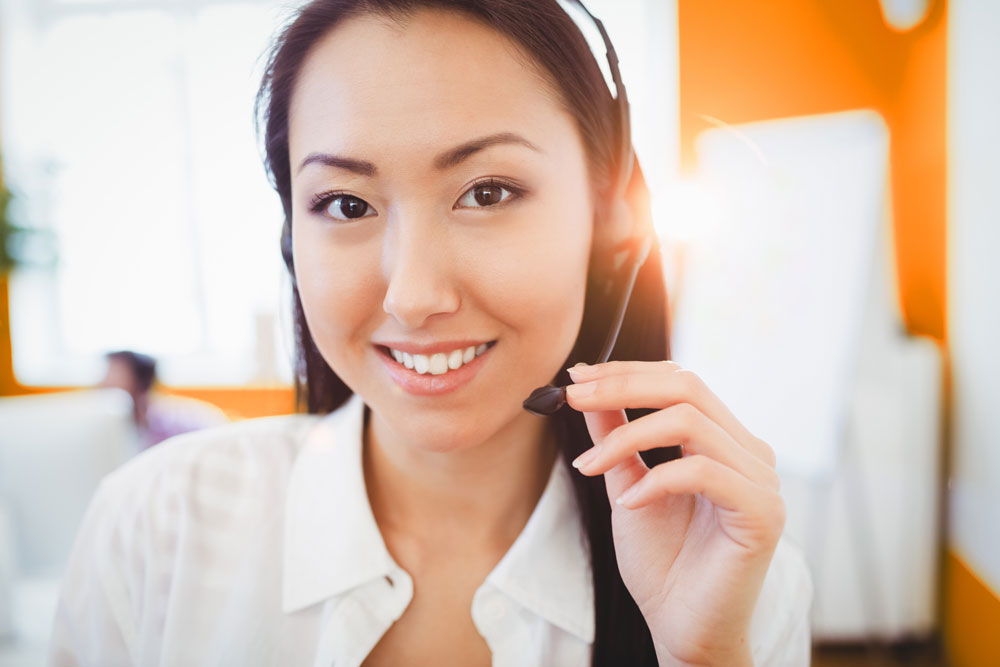 Despite the rapidly increasing popularity of self-service and a steady rise in social care, phones still handle around 68% of all contact center communications. And the original support channel still has a significant impact on the customer service experience: After a negative phone experience, 74% of consumers are more inclined to switch to a competitor. Companies must still grapple with how to provide excellent customer service over the phone, despite the limitations of the channel.
Today's omnichannel world has created new challenges for telephony. Customers assume there will be a seamless integration with digital channels, and they expect to receive the same highly personalized, hassle-free experience no matter how they communicate with brands.
Fingertip access to the information agents need
Unlike every other channel, voice calls are truly real-time. Even on live chat, a quick break to switch screens or look something up usually isn't noticeable. But there's no room for long pauses on a phone call without adding frustration—and call length—by putting the customer on hold. Given these challenges, it can be difficult to guide agents as to how to provide excellent customer service over the phone.
Forrester reports that 42% of service agents are unable to efficiently resolve customer issues due to disconnected systems, archaic user interfaces, and multiple applications. When it comes to solving problems in the moment, the right technology is key. Agents need a unified desktop that puts everything at their fingertips and doesn't force them to switch screens in order to find a critical piece of information.
When agents have easy access to the same knowledgebase customers use, their performance improves even further. In an Aberdeen Group study, 100% of top-performing businesses reported that they provide agents with relevant knowledgebase articles via the agent desktop.
No more asking customers to repeat themselves
We all hate having to repeat ourselves, and customers calling a contact center for help are no different. Two-thirds of consumers described themselves as "extremely frustrated" if they have to repeat the same information to multiple employees—for example, when an agent escalates a call to a supervisor. The solution is CRM software that tracks interaction history from across all channels and makes it all instantly visible on the agent desktop.
In addition, almost three-fourths of consumers now expect an agent to know their contact details and customer service history from the moment their support interaction begins. Even customers who aren't frustrated will get there fast if the agent starts the call by requesting information they just entered into the IVR. Smart CRM software lets agents see important details before the call begins, so they can address the caller by name and avoid asking questions that have already been answered.
Ditch the scripts for in-context guidance
One-size-fits-all scripts aren't enough anymore. Customers want a personalized experience that helps them build a connection with the agent and the brand. But without a script to follow, how can employees—especially those just out of training—handle the wide variety of calls they receive? Isn't it too much to expect of them?
Intelligent guidance within the agent desktop suggests the next best action for the agent to take based on the reason for the call, customer history, and other context. It gives even the least experienced agents the confidence to handle every issue without needing to resort to an impersonal script.
Where Astute fits in
Using Astute Agent, contact center agents can handle customer calls more quickly and effectively than ever before. The software shortens training time, shows a unified customer view, and provides everything agents need to improve customer satisfaction in a single, integrated interface.
Integrated knowledge management. Without leaving the CRM, agents can search the same knowledgebase that customers can use, giving them fingertip access to the information they need to provide accurate and consistent answers without having to memorize anything. The knowledgebase can even show agents a more detailed, tailored view of information compared to what customers see.
Single agent desktop. Agents can see comprehensive customer information, interaction history, and other context on one screen. This streamlined workflow means new agents have fewer systems to learn, which can significantly reduce training time.
In-context guidance. The case management platform guides agents through providing personalized interactions, which leads to increased retention and conversions. The software recommends steps that anticipate the customer's next move, based on the reason for the call, customer history, and other context. This feature is particularly powerful for new agents: It can reduce training time and decrease supervisor escalations by as much as 49%.