How to Deliver an Excellent Customer Experience on Your Website
Customers want to find their own answers, and they expect smarter online experiences. Brands must focus on providing resolutions on the consumer's terms and enabling intelligent, seamless escalations.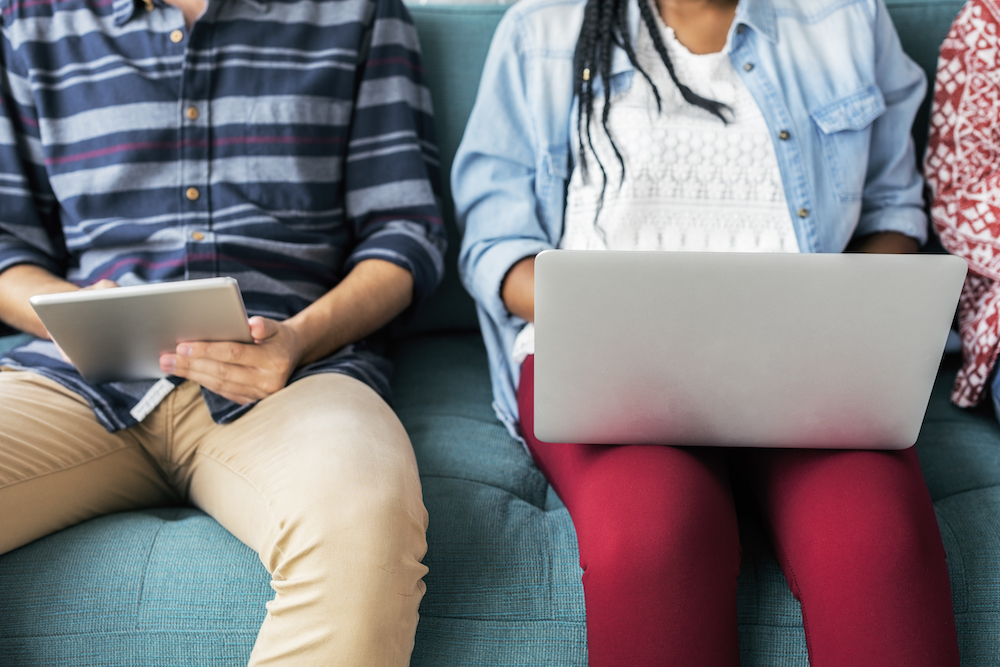 Customers prefer to look for their own answers before calling customer service. It's not all that surprising – when we don't know the answer to a question, our first instinct is to Google it! Naturally, today's consumers are accustomed to searching for their own answers online.
In fact, 72% of U.S. online consumers prefer to use a company's website to get answers to their questions instead of calling or emailing the company, and this proportion will only increase as younger generations (digital natives) start to take control of the purse strings.
Because of this growing trend, the value of customer self-service has increased significantly. Yet, in response, most brands are still only providing an FAQ page or keyword-based site search. The problem with these tactics is that they expect the customer to do most of the work, forcing them to guess which combination of words will yield the answer they seek. But research shows that more than half of shoppers will abandon their online shopping cart if they can't find a quick answer to their question, resulting in lower conversion, reduced revenue, and frustrated customers.
To meet these consumer trends head-on, focus your online customer service strategy in two areas:
Enable customers to find their own answers…
A more sophisticated approach to self-service allows customers to click a button, open a chat window, and simply type their question. Brands are finding that, when they provide chat as a communication option, customers are more than willing to embrace it. From 2012 to 2015, customers using online and mobile chat for customer service increased by 86%.
However, adding another channel for customer service agents to manage can seem daunting. That's why savvy brands are turning to emerging technologies like chatbots to provide answers to incoming questions. Customer service chatbots use a type of artificial intelligence called narrow AI, or artificial narrow intelligence. This means they are able to perform the same task over and over again with better accuracy and higher efficiency than human agents. Considering that 80% of customer service requests deal with the same 20% of subjects, using chatbots to automate repetitive tasks not only increases speed and accuracy (and thereby customer satisfaction); it saves customer service agents from having to answer the same requests over and over again.
This level of self-service sophistication is not possible without two important components:

A smart knowledge management system (KMS), which can pull answers from existing knowledgebases, business systems, loyalty databases, and approved external sources to help bots craft the one right answer for each individual customer. These types of KMS solutions also use deep learning to continually train and improve themselves.
Natural language processing (NLP), which allows for a two-way dialog between customers and bots. By incorporating NLP into self-service, the technology is able to understand the intent behind a customer's question, infer what answer they need, and rely on a bot to go fetch it – all while accommodating nuanced language and slang. NLP is vital to serving customers on their terms, allowing them to talk to your brand just as they would talk to their friends or family.
In addition to increased customer loyalty and revenue, a smarter approach to web self-service provides significant cost savings, answering customer questions for approximately 50 cents per interaction. When compared to $4.50 for an email and $10 or more for a phone interaction, the benefits to the bottom line are obvious.
…and if they can't, make it easy to escalate.
Despite your best-laid plans, sometimes bots and web self-service won't be enough to address a customer's needs. When customers have tried – and failed – to find an answer on their own, the worst thing you can do is make it more frustrating for them.
With a single click, customers must be able to escalate from self-service to a web, voice, or video chat with a live human, and that human needs to instantly pick up right where the previous interaction left off. Consider that 72% of consumers now expect an agent to know their contact information, product information, and customer service history from the moment their support interaction begins. What's more, two-thirds of customers say they're extremely frustrated by having to repeat information in multiple channels.
For example, let's say that a customer orders an espresso machine from you. Upon delivery, the customer unpacks it and begins to assemble it, but gets confused about the assembly instructions. Like any consumer would do, he opens his laptop and starts searching online for an answer. Finding your website, he starts a live chat. After some back and forth with your (very smart) chatbot, he's still not getting the answers he needs. He clicks to start a video chat, and is immediately connected to a live agent who already knows what product he purchased and exactly what he and the chatbot discussed – so she is immediately able to jump in and solve the issue, demonstrating how to assemble the espresso machine via live video chat.
The example above isn't some futuristic scenario. Brands on the leading edge of customer care are beginning to provide these types of experiences – and once a consumer has such an experience with one company, they expect the same level of service from every other company they do business with. Are you prepared to deliver it?
Where Astute fits in
Astute specializes in helping consumer brands meet their customers' increasingly demanding expectations. Our software encompasses knowledge management, self-service, chatbots, and smart escalation to deliver a seamless customer experience. We empower brands to respond to individual customers intelligently and accurately, without needing to author a knowledgebase from scratch. And when customers want to escalate, Astute provides frictionless transitions from channel to channel.
Give customers the one right answer, every time. Patented natural language processing technology understands what your customers are asking, searches for an answer, and interprets raw data into an intelligent, human-friendly response. Chatbots handle the bulk of customer questions, freeing up your agents for more complex tasks. Craft responses from multiple data sources. In addition to using the curated answers in your knowledgebase, Astute's chatbot can pull information from your internal systems, such as product inventory or shipping data, as well as trusted external sources, such as partner sites. Personalize interactions to increase satisfaction. Smarter knowledge management means each customer receives personalized, relevant responses tailored to their intent, sentiment, and history. Interactions are user-friendly and friction-free. Let your customers have one continuous conversation. Customers can easily and intuitively flow from text chat to a voice call to two-way video with an agent – all without leaving your website. Agents use the same interface regardless of channel, and benefit from continuity throughout customer interactions.