Customer Experience Podcasts: 6 You Should Check Out Today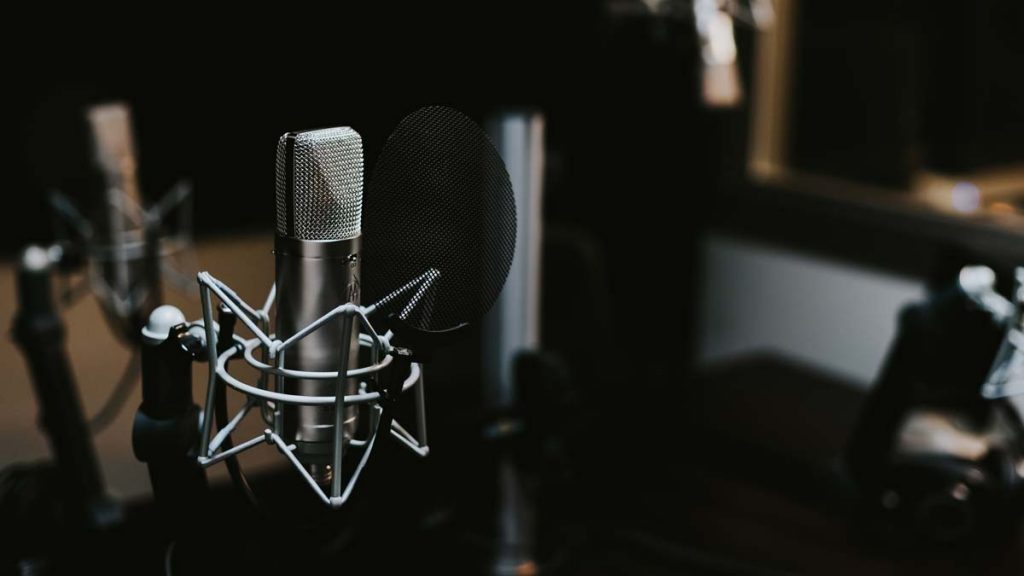 Whether you're on your work commute, doing your everyday workout, or even just knocking out a project at work: listening to podcasts is becoming more and more part of our daily routines. With the ever-growing importance of CX, it's no surprise the quantity and quality of Customer Experience podcasts that are out there for customer-centric professionals to discover.
Apple has reported that there are over 500,000 active podcasts and nearly 20 million individual episodes currently available to anyone. It's easy for Customer Experience professionals to get lost in the sea of podcasts available in their never-ending search of ideas and insights they can use in their day-to-day.
Here are seven podcasts that go into the nitty-gritty of Customer Experience and customer service, cover the latest trends and tips, and feature real-life CX stories from today's top brands.
A quick note before we dive in – this is not a sponsored post. We've compiled this list solely based on what we thought our readers would find valuable.
1. The Modern Customer Podcast
Hosted by Blake Morgan (Listen on Spotify | Apple Podcasts | Stitcher)
There are countless ways to approach your Customer Experience efforts. However, it is hard to dispute that unless the customer is at the nucleus of your decisions, your CX program will suffer.
Blake Morgan (CX Futurist and Keynote Speaker) hosts this podcast that includes 30-minute interviews with key players from some of the world's largest brands. These interviews examine how these brands approach certain aspects of the Customer Experience within their organization and provide great insights into the thinking that goes behind their key CX decisions.
2. Amazing Business Radio
Hosted by Shep Hyken (Listen on Spotify | Apple Podcasts | Stitcher)
Every aspect of an organization impacts the Customer Experience they deliver in some way. From its employees and processes to the culture the organization instills, these are all pieces of the greater CX puzzle.
This weekly podcast stars Customer Service and Experience Expert and bestselling author Shep Hyken, and features other thought leaders and CX professionals from various industries to discuss everything that can impact the Customer Experience and the quality of its customer service.
Covering topics from setting the right customer-centric core values throughout an organization to customer feedback collection approaches, this podcast aims to inspire and inform listeners as to how they can kick their CX efforts up a notch.
3. The Customer Experience Podcast
Hosted by Ethan Beute / BombBomb (Listen on Spotify | Apple Podcasts | Stitcher)
As customers, we go through several interactions with a brand during our customer journey. There are countless things we can encounter along the way that can impact how we perceive a brand's overall CX, and what we will do next.
The aptly-titled The Customer Experience Podcast aims to help businesses "restore a personal touch throughout the customer lifecycle", as detailed in the podcast's bio. This podcast uses a 1-on-1 interviewing approach, and welcomes guests with key CX roles in their organizations, as well as keynote speakers and thought leaders, to  examine their unique views on CX, and how they approach it within their organization.
Another interesting aspect of this podcast is how each guest is asked to define what "Customer Experience" means to them, and hearing how much their answers differ based on their role within their organization.
4. Experience This!
Hosted by Joey Coleman and Dan Gingiss (Listen on Spotify | Apple Podcasts | Stitcher)
Every day brings about new stories of brands delivering exceptional and unique experiences to their customers, both online and offline. The Experience This! podcast shines a light on these great experiences.
This podcast includes dynamic banter between its two hosts, Joey Coleman and Dan Gingiss, and highlights some of the great ways brands are attracting new customers and converting existing customers into loyal brand promoters. As well, the hosts go in detail about some of the unique experiences they have  encountered themselves in their personal lives.
5. The Customer Experience Podcast for Business Leaders
Hosted by Kristina Evey (Listen on Spotify | Apple Podcasts |Stitcher)
A customer-first mindset is critical to the success of your CX. To establish this mindset throughout your organization, it all starts at the top. This podcast speaks directly to these key decision-makers.
Kristina Evey (CX Speaker, Coach, and Trainer) hosts this podcast targeted to C-Suite and Leadership teams, and aims to demystify certain aspects of the Customer Experience, from responding to your customer feedback (i.e., closing the feedback loop), to building the right CX team to the different things that influence and impact the overall CX.
6. The Intuitive Customer
Hosted by BeyondPhilosophy.com (Listen on Spotify | Apple Podcasts | Stitcher)
This podcast hosted by Colin Shaw (CX thought leader) and Professor Ryan Hamilton (Emery University) takes a look at how to approach the Customer Experience through the lens of behavioral economics.
With episodes such as "Why Too Much Choice is a Bad Thing" and "What Customer Emotions Drive the Most Value", The Intuitive Customer examines the psychological, emotional and social factors that can impact why customers act in specific ways, and how companies should adjust accordingly to ensure great CX.
How we approach the Customer Experience, how we analyze it, even how we define it – all of these will undoubtedly remain hot topics as we continue walking further into the age of CX.
Thankfully, the Customer Experience podcasts above (and there are many more out there) are just some of the great mediums where these topics are being openly discussed and debated by some of the people at the forefront of CX design and thought leadership.
This article was originally published on iperceptions.com, and written by Philippe Aussant, Content Manager at Astute.